Back when I was young and single, T&A was another way of saying Boobs & Butts and it had an entirely different meaning. (Think A Chorus Line). Then I had kids and my boobs were their lifeline... at least for awhile. And the only butts I was concerned about were theirs as I wiped, wiped, wiped.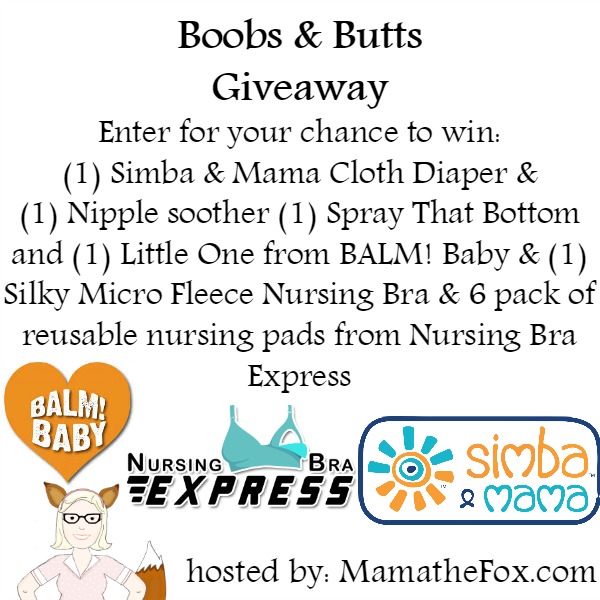 While the title of this may be a tad silly, it is exactly what this super giveaway has to offer. You have the chance to win a ton of awesome goodies for a nursing mom and for a child in diapers. This package has a retail value of $88 and is the perfect package to try to win for yourself or a mom in your life.
MamatheFox and all participating blogs are not responsible for sponsors who do not fulfill their prize obligations. If you would like to participate in an event like this please contact Danielle at MamatheFox@gmail.com.